Post Webinar Sales
---
---
Want to Experience What
FixYourFunnel Can Do for Your Business?
See How FixYourFunnel Works: Text DEMO to (760) 621-8199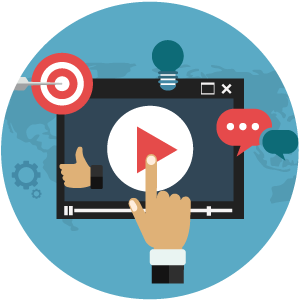 ---
If you're running webinars and asking people to buy, then you'll want to take a page out of,, famous internet marketer, Frank Kern's book, and ask non-buying attendees, via text message, a conversation starting question related to your webinar to start a sales conversation.
By adding just this simple strategy to his webinars Frank doubled his sales.
How Does It Work?
What's great about this strategy is the webinar platform doesn't really matter. But if you can use one that will report back to Infusionsoft who attended then you can make this process completely automated.
The Set Up
When you ask folks to register for your webinar, request their mobile phone number. Some like to do this now, but make it optional. Frank will require it, but make it optional to get a reminder text.
The reminder text message is a great idea in and of itself because it can help boost attendance, which is one of the big hurdles of webinars in general.
If you really want this strategy to work well, when someone registers for your webinar, send them a registration confirmation text message that includes your company vCard. A vCard is your digital business card. In FixYourFunnel you can build one for texting.
At a very minimum include:
Your business logo or a photo of your face for better visual recognition when you text
Your business name
Your name
Any phone number you might call or text them from
The email address that they can reach you or your team at
A link to a webinar specific resource
If you don't collect the mobile phone number, then you can't double your sales! So get the mobile phone number!
I'll frequently allow folks to register for my webinar via text message. I'll have them text REGISTER to (760) 621-8199 and then collect their name and email address.
In the process of texting in, they gave me their mobile phone number and after I push the registration to my webinar platform via Campaign Builder HTTP Post, I send the confirmation text with my vCard.
At this point, I've set the table to allow the real strategy to occur.
The Webinar
You don't have to do anything differently during your webinar, except be more confident! The pressure is off and you're ready to shine!
Post Webinar Sales
Now you wait!
Allow enough time to pass so that attendees can take your desired action (i.e. buy).
Frank allows a few hours.
After that time has passed, you can pull up the list of registrants who attended your webinar, but didn't take your desired action and send them all a single text. This text is not a marketing message. It's not a link to buy. It is simply an open ended question designed to allow the attendee who didn't act to open up and have their concerns resolved.
It could be something as simple as: "Hi, this is Jan from Ryan's office. I noticed you were on the webinar. What did you think of concept X?"
Another approach is the special offer for limited numbers.
In that case your text could be: "Hi, this is Jan from Ryan's office. Ryan has put together a special bonus for 4 people due to the nature of the bonus. Would you like to know more about it?"
While this second approach is not an open ended question designed to start a sales conversation, it is a test for interest.
The Point
Both of these text messages are designed to elicit a response. The response could be anything, but the important part is the response opens up a conversation. With FixYourFunnel you can engage in that live texting conversation from your desktop or smartphone.
This texting conversation allows the prospect to open up about concerns or questions that prevented them from taking our desired action. Frequently the texting conversation ends up on a phone call!
Why not just call?
Great question! And the truth is many people have been doing post webinar sales calls for years! But if they've done post webinar text messages and post webinar phone calls, what they will tell you is that post webinar text messages get FAR MORE RESPONSE than post webinar phone calls.
For one, people are scared of the phone! I know it sounds silly, but many people are afraid to say no, or are afraid they will say yes! So they avoid the phone call. But the text message is safe. It provides a barrier that helps the prospect feel safe to ask questions and bring up concerns. As they feel more comfortable with the person they are chatting with, then the phone call becomes easier to engage in. The bottom line is texting trumps phone call every time.
Your Results
Obviously, I can't know for sure what kind of results you'll get by using this strategy. For Frank it was an extra million dollars in sales. That's probably entirely unlikely for you, but what if you could get 25% or even 50% more sales as a result of using this strategy? Would it be worth it?
The good news is if you're interested in this strategy you don't have to figure it all out on your own. First, I've outlined the basic flow for you here. Second, our team knows this strategy like the back of their hands and are happy to help you get it set up!
Next Step
The next step, if this strategy is for you, then I'd like to invite you to get this free training that shows you how to set up what Frank did and more. We call it the Webinar Profit Maximizer, and it's yours for free as our gift to you!